Sign up now to receive these FREE recordings and to be notified about our next Conscious Kids Summit series:
Kidz Jam - Arigato Song & Orangutan Song with Kumi Masunaga
Daily Family Rituals Along The Medicine Wheel with Jocelyn Gordon
Featured Speakers:
(click photo to learn more)
Adriana Ayales
Mona Delfino
Jocelyn Gordon
Puma Fredy Quispe Singona
Ibu Robin Lim
Grandmother Flordemayo
Sandra Ingerman, MA
The Brothers Koren
Prema Love
Jen Myzel
Jocelyn Jyoti Kay Levy
Dr. Yami Cazorla-Lancaster, DO, MPH, MS, FAAP, DiPABLM
Marya Stark
Dawn D. Eidelman, PhD
Shari Vilchez-Blatt
Kate Reardon
Vasumi Zjikaa
Bronwyn Ayla
Caro Paz
Aaron Johnson
Wendy Black Stern, C-IAYT
Maren Metke
Reggie Riverbear
Richie Castro
Uma Dinsmore-Tuli PhD
John de Kadt
Shelly Lefkoe
Kumi Masunaga
Mallika Chopra
Holistic Resistance
Honey of the Heart
Wee Yogis
Karma Kids Yoga
With Host:
Lindsey Wise
Mother, Musician, Doula, Healing Guide
Embark On Your Own "Hero's Journey" to Raise Socially Aware Kids in a Complex World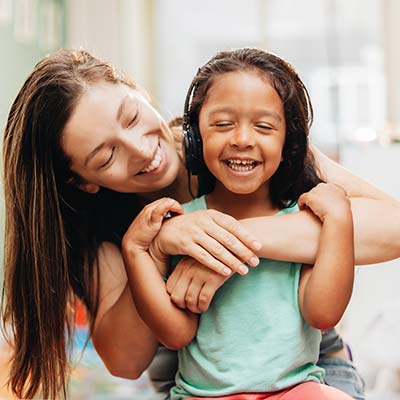 What if all children were equipped with the intellectual, emotional, and spiritual tools they need to meet the demands of their journey through life?
Now is the time to make this vision a reality.
It is, in fact, imperative.
Welcome to the Conscious Kids Summit series!
This magical AND experiential event was created to empower parents to help their young children develop the courage, compassion, and inner knowing necessary…
… to rise and thrive in an increasingly complex world — especially in today's COVID-impacted environment.
Raising conscious kids when you're a busy parent, overwhelmed and stressed, was already a monumental challenge before… now it's an ordeal of mythic proportions!
You can be part of conceiving a new story of childhood — a fresh, bold way of growing up, developing consciousness, and learning about oneself and the world.
And it's time for a new story of parenthood — a story of modeling love and presence... of teaching and being taught.
It feels like the world is falling apart and being rebuilt at exactly the same time! So, what does a rebuilt world look like... one that we want to see happen for our families?
To help answer that question, we're gathering together a group of world-class thought leaders, visionaries, and change-makers to provide an online experience that will expertly guide parents at this critical point in life's journey.
We've designed an event that will nourish the body, mind, and spirit, giving families practical resources for navigating life's uncertainties...
… while including best practices, actionable advice, and tips from trustworthy sources around the world — and from wisdom traditions that are still relevant today for raising conscious children.
These inspiring speakers, conscious movement practices and music, guided meditations, and uplifting teaching stories will point the way to what is possible.
We can all be heroes!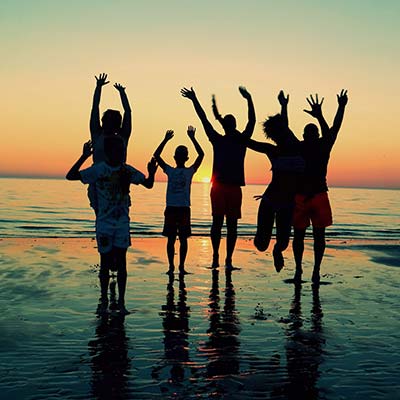 In this learning adventure drawn from The Hero's Journey — the common template underlying the stories people have loved throughout time — you'll discover the adventure of a lifetime: parenthood!
The Call — This starts the journey from an individual/couple to a parent/family. It's a time of excitement, but also confusion and fear.
Crossing the Threshold — When your child comes into your life… you are reborn as a parent, and your entire focus shifts.
Helpers & Mentors — There are benevolent souls along the way who can provide comfort and guidance.
Trials — You're confronted with obstacles, challenges, and trials… you must "slay dragons" to continue your quest.
The Reward — Having overcome obstacles, you're rewarded with feelings of accomplishment… just in time to meet the next round of obstacles. The accomplishment is gaining confidence and experience as a parent… and raising a strong, healthy child with conscious views and values.
And every journey begins and ends in the "village" — the worldwide community experiencing similar challenges, triumphs, and activities, including:
Moving from "me" to "we" — crossing the boundary to become a parent.
Creating a legacy— family rituals, traditions, and belief structures.
Navigating complex family dynamics in a healthy, conscious way — co-parenting, blended families, race, culture, and "new norms" in identity.
The evolution of education — "alternative" education coming to mainstream schools, plus global schooling, life skills training, and "conscious human" learning for kids.
How to incorporate simple "conscious" activities, tools, and practices for children into your family: yoga, movement, creativity, song, dance, personal expression, mindfulness, and meditation— with multiple fun, interactive sessions for kids!
You're not alone — as on any heroic journey, those who have gone before can provide comfort and guidance.
And while you're not alone here, the journey often feels and IS solitary. The Conscious Kids Summit series connects you with voices and community to help you stand strong when you're feeling alone.
You'll learn modern-day approaches to raising conscious kids so you can feel confident as a parent — and receive practical, doable practices, advice, and tips to share with your whole family — no matter how busy or stressed you may be.
Here's a brief preview of what our inspiring speakers will be sharing with you…
| | |
| --- | --- |
| | Grandmother Flordemayo will be offering mantras and positive affirmations for children — and share a guided meditation and visualization where children are guided to imagine themselves as a seed transforming into a blooming flower. |
| | Mona Delfino will teach children how to put their creativity and imagination to use — so they can confidently make changes within themselves to feel connected with their inner world. |
| | Join Puma Fredy Quispe Singona for a magical introduction to the Indigenous wisdom of South America, inviting us to bring our children into nature to feel the blessings of Pachamama, Mother Earth, and all of the wisdom and gifts inside of us. |
| | Jocelyn Gordon imparts teachings from the Medicine Wheel as a navigational compass for life, teaching us how to live in health and harmony, and sharing meaningful ways to weave wisdom from this Indigenous North American symbol of wholeness into daily family life. |
| | The Brothers Koren will speak about the "small voices" — those nagging negative-leaning thoughts and feelings that inhibit both children and adults from experiencing freedom of expression. |
| | Adriana Ayales will supply your parenting toolkit with top "nervine" herb recommendations and recipes for children's health for immunity, reducing anxiety, improved sleep, and general health. |
| | Sandra Ingerman will invoke universal principles of shamanism as it pertains to children — whom ancient wisdom traditions consider adept at traveling the hidden worlds of the shaman. |
| | Experience Ibu Robin Lim, world-renowned midwife who was awarded the CNN Hero of the Year, as she shares her wisdom, love, and inspiration for parents and children to stay strong and work together as a community. |
| | And much more! |
The Conscious Kids Summit series weaves together honest, inspiring conversations with leading-edge, relevant thought leaders in the personal development and transformational education space with fun, engaging activities for children.
This groundbreaking series is a beautiful mosaic for the family's soul that includes: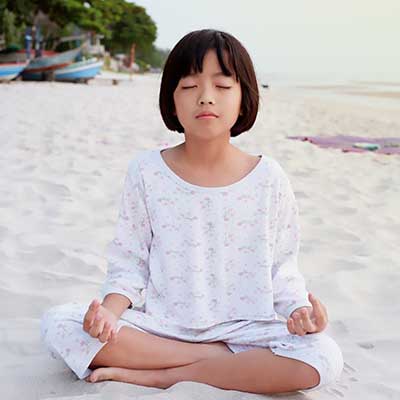 Fun for you — and your whole family (Yes! There will be kid-appropriate activities, too)
Proven tips and skills to help your child cultivate courage, compassion, and resilience
Understanding how the magic of myth can help your child make sense of the world
Harnessing the power of ritual to supercharge family routines
Family-friendly music sessions from inspirational artists around the world
Getting together for family sing-alongs with a live global song circle
Kids' yoga
Simple techniques for helping children (and parents) manage and direct their energy
Energy medicine for kids
Understanding the role of rites of passage in your child's journey
Unlocking the power of story with your child
Interactive journaling exercises
Daily inspiration and opportunities to set clear intentions
Exploring new ways to create meaningful connection with your kids
And much more...
You'll be welcomed by our gracious host, Lindsey Wise, a mother, musician, doula, and healing guide. Lindsey is an E-RYT 500-certified yoga teacher who blends yoga, breathwork, guided journeys, energetic healing, and community song to help people overcome fear and anxiety, and to clear the energetic blocks that limit expression.
Immediately following the birth of her first child, Lindsey bled to death. During her near-death experience, she found herself surrounded by multitudes of light beings, who initiated her into the world of subtle energies and healing vibrations. In that moment, she realized that all beings create their own unique vibration—their soul song. She also realized that she wanted to return to earth to be a mother to the daughter she had just birthed.
Co-Sponsors